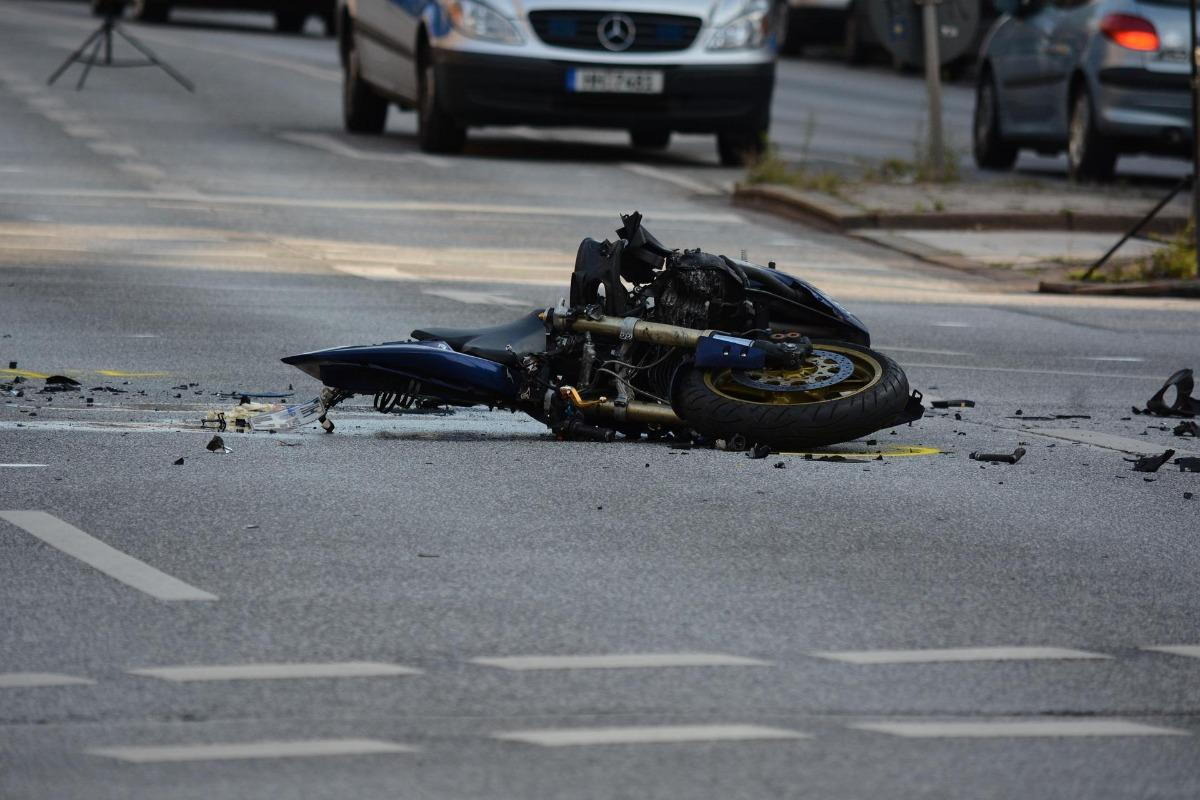 Motorcycle accidents can cause serious spinal cord injuries that can leave victims with long term medical issues, including paralysis. If you or a loved one has suffered a spinal cord injury because of a motorcycle accident, you can hire a lawyer to pursue fair compensation.
Motorcycle Accidents Pose an Outsize Risk of Serious Injury
According to data from the National Highway Traffic Safety Administration (NHTSA), 80 percent of motorcycle accidents result in either injury or death. Motorcyclists face a great risk of injury because:
They may be traveling at high speeds when the accident happens

Motorcycles lack seatbelts

Motorcycles lack the structural protection that motor vehicles provide

Motorcycles are often thrown into a roadway, which can cause them to strike the roadway, traffic signs, other vehicles, or even be run over by other vehicles
The journal Spinal Cord Series and Cases found that motorcyclists have a higher rate of complete spinal injury when involved in accidents. Those driving or riding in enclosed vehicles, like cars, SUVs, and trucks, face less risk for complete spinal cord injury.
What Should You Do If You've Suffered a Spinal Cord Injury in a Motorcycle Accident?
If you or a loved one has suffered a spinal cord injury, then calling an attorney may be your next course of action. By speaking with an attorney who handles motorcycle accident cases, you will:
Ensure that your rights are protected

Provide a clear slate of options for seeking compensation

Allow you to focus on your recovery while your lawyer handles your case
Spinal cord injuries will interfere with most aspects of your life. For the typical spinal cord injury victims, handling a legal case is out of the question. Instead, you can focus on your recovery.
Your attorney can:
In

vestigate the cause of your motorcycle accident

Gather evidence that shows who is liable for your accident

File all paperwork for your case, including a lawsuit or insurance claim

Negotiate a settlement

Proceed to trial, which may be necessary if the insurance company refuses to make a fair settlement offer

If you don't hire an attorney after your accident, then these responsibilities may be yours to handle.
Who Is Liable for Your Motorcycle Accident?
Motorists are the most common cause of accidents, per the NHTSA. A motorist may also be responsible for your own motorcycle accident.
The details of your collision will determine who is liable. If a defect in a vehicle or your motorcycle caused the accident, then a manufacturer may be liable. If road defects caused the collision, then a municipality may be liable.
An attorney can review your case, identifying all liable parties. Once they've identified defendants in your case, your attorney will seek fair compensation for your losses. Those losses may include:
Medical costs

Lost income

Pain and suffering

Lost earning power

Damage to your motorcycle
Contact Salam & Associates for a Free Consultation
Call our team today at 866-640-8998 for a FREE consultation. You may also contact us online at www.salampc.com or [email protected]. Our lawyers are licensed in Texas, New Mexico, Michigan and D.C.